Men Helping Men
The Shoulder-to-Shoulder program can provide a safe environment for men facing difficult times; it is all about Men Helping Men. Whether you are struggling with a life situation, maybe in your walk with the LORD, need some physical help doing something or with transportation or just need someone to talk to, our Shoulder-to-Shoulder ministry is here for you.
Do you have an life issue or situation and need someone to talk to?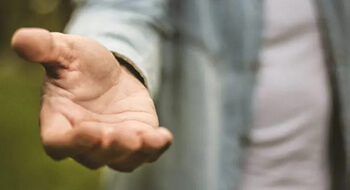 As a Christian, we attempt to read the Bible, pray, attend church regularly, and repent but still find something is missing. We are here for you with spiritual counsel, Godly wisdom, Biblical advice and/or recommendation for additional help. In today's society, it's not uncommon for men to face trials and struggles due to finances, sinful nature, illness, or just not being able to finish the race for our LORD due to life's circumstances.
Are you faced with issues, challenges trials requesting a course correction or discernment?
Many people believe that Romans 7:14-25 shows that even Paul had a sin problem as a Christian. In Chapter 6, Paul addresses the issue of sinfulness and life as a Christian. Throughout the chapter, he describes how Christians have overcome the sinful nature with statements like:
"For we know that our old self was crucified with him so that the body of sin might be done away with, that we should no longer be slaves to sin—because anyone who has died has been freed from sin." (Rom. 6:6-7)
"For sin shall not be your master, because you are not under law, but under grace." (Rom. 6:14)
"But thanks be to God that, though you used to be slaves to sin, you wholeheartedly obeyed the form of teaching to which you were entrusted. You have been set free from sin and have become slaves to righteousness." (Rom. 6:17-18)
"But now that you have been set free from sin and have become slaves to God, the benefit you reap leads to holiness, and the result is eternal life." (Rom. 6:22)
In the next verse in Romans chapter 7, Paul says, "I do not understand what I do. For what I want to do I do not do, but what I hate I do" (Rom. 7:15). So, Paul is saying that he wants to do good, but only finds himself doing what he hates.
Is there assistance needed in support of a life situation in areas such as handyman services, rides, etc.?
In Ephesians 4:12, it states the importance "to equip his people for works of service, so that the body of Christ may be built up."
The Savior prayed for unity among His disciples: "That they all may be one; as thou, Father, art in me, and I in thee, that they also may be one in us" (John 17:21). The gospel creates a unity of faith with our Father, our Savior, and our fellow believers (see Ephesians 4:13).
And we must always remember from Psalm 133:1, How good and pleasant it is when brothers live together in unity!
We are living in exciting but challenging times. Are we winning the race for our LORD?
Run Your Race to Win with CHRIST!! – Do you not know that in a race all the runners run, but only one gets the prize? Run in such a way as to get the prize. 1 Corinthians 9:24
Press on Toward the Goal – …13Brethren, I do not regard myself as having laid hold of it yet; but one thing I do: forgetting what lies behind and reaching forward to what lies ahead, 14I press on toward the goal for the prize of the upward call of God in Christ Jesus. 15Let us therefore, as many as are perfect, have this attitude; and if in anything you have a different attitude, God will reveal that also to you. Philippians 3:13-15
Our objective is to finish the race and win – I have fought the good fight, I have finished the race, I have kept the faith. 2 Timothy 4:7
The DSMM leadership has established a direct line of "Go to Guys" for prayer, Biblical direction and encourage during times of discernment… always with the guidance of our Holy Spirit and Christ's model. Reaching out to our DSMM SOS Leadership Team, you can experience a safe, anonymous opportunity with the full purpose to encourage Godly direction and discover God's healing and strength to live in alignment with his will.
This new outreach SOS opportunity supports the goals of the DSMM by strengthening, challenging, encouraging, and inspiring men to walk humbly with God and His Spirit and pursuing the true life Jesus has for us!
Let's win the race together!!
Email Us and we will get right back with you.